Discouraged? Feeling like you're losing it?
Now is the perfect time to be your own hype man. I'm finding that people treat you according to how they see you in your current state. Which is unfortunate. Had those who crucified Jesus known how glorious and amazing He truly was, they would've changed plans and repented.
People that know who they are don't need to shout it from the rooftops. They become. They keep a mental note of the doubters and make the necessary cuts later. Most times, those that don't belong eliminate themselves from your journey. So, don't waste time trying to "make" people see who you are, it's pointless.
Destiny relationships are revealed, not forced. Be the best "you" for yourself and continue to grow. Only you know who you truly are. The vision that God has given you and the picture in your heart of how your life will be – that's real. It can happen!
The accolades and opinions of man are fleeting. You cannot build your self-esteem, your worth and life on the praises of those around you. If they've built you with words, they have the power to tear you down. Don't let the absence of man's praise or presence be the reason for your downfall. It's foolish. Still, we've all been there🙋🏽.
What is dopeness?
It's that "something" about you that distinguishes you from the general population. It's that twang that God gave you that makes you-you. Your Dopeness is the hidden seal within you that must be embraced and unlocked. Your Dopeness is your anointing. To envy and covet anything about someone else takes you further away from who God has created you to be.
A daily reminder to self.
Your dopeness cannot be defined by anyone. You must discover it, embrace it and develop it. No one has the language to your "something" but you and God. Your deepest convictions, weaknesses, strengths, past experiences, personality, desires, flaws, and dreams are all a part of what makes you dope. Trust it, submit it to God and protect it. Own your Dopeness! You're anointed for this! 🍋🍋🌻💛 #DopeBey #SpeakLord#OwnYourDope
---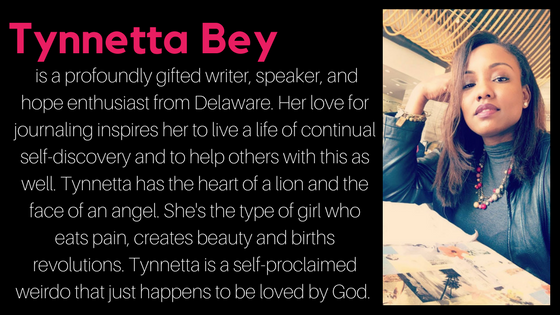 Facebook: Tynnetta Bey | Instagram: _Tynnetta_
---