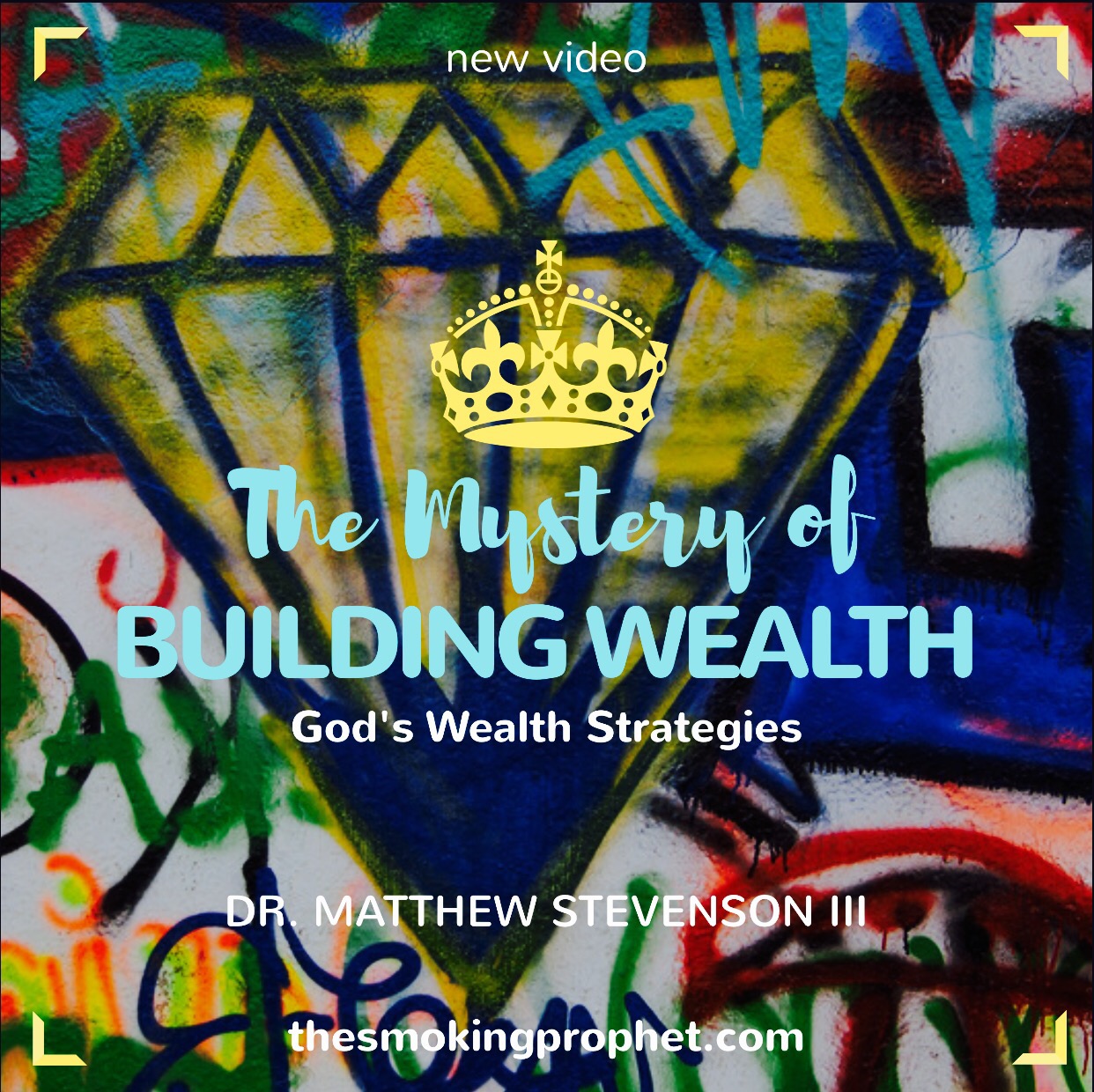 As you may have noticed, the title of this video is God's Kinda Lady and although it may throw some of you off I still urge you strongly to listen. Even after you begin to explore this message, which is one of the most exceptional wealth teachings I've ever heard based out of Proverbs 31, you might say to yourself how did I get here. However, after you have watched it for a bit, you will be captivated, you will be drawn in, and you will become totally arrested by the wisdom released through Dr. Matthew Stevenson III.
This message will teach you how to be a Christian and how to build wealth in secular services. 
Shortly into the introduction, you will learn that on a grander scheme, the Proverbs 31 woman paints a picture of God's type of woman aka God's type of church. As you know, the church is a unit of many uniquely wired people. The church is not to be monopolized by one person or even completely composed of one type of personality. The church isn't limited to a man, a woman, a girl, or even a boy. The church includes those that believe in the Lord Jesus Christ and that includes you!
This message will convict, inspire, and provoke you at the same time. 
The message given by Dr. Stevenson at Tiphani Montgomery's 2017 Millions Conference in Chicago, IL, will teach you how to be a Christian while building wealth in secular services. As you listen to it, please don't lock yourself into any traditional logic and don't attempt to rationalize everything immediately! Just revel in the mysteries that have been revealed to Dr. Stevenson. Revel in these strategies for obtaining, maintaining, and growing wealth…
Here are a few highlights:
Wealth is found in the mysteries of God.

As you accumulate resources, don't get comfortable and neglect to consider what's next. 

Complacency kills you and it kills creativity. Stay flexible innovatively. 

God's wisdom secures you and postures you for the future. 

Stop competing and start collaborating. Neglecting to 

utilize partnerships can stall your financial growth, while proper alignments and partnerships can actually promote wealth.

Broaden your heart. It is the basis for how you'll receive others, what you'll receive, and ultimately how you'll respond to all life has to offer, including opportunities to create wealth. 
This message may make you uncomfortable, but if it does afterwards it will surely inspire you! You were created to build wealth and this teaching will help you to understand that! See also, Preparing for 2017: Get Ready to Create Your Own Blessing
Published on Jan 28th, 2017 | Watch Time: 1:25:56
---
FOLLOW APOSTLE STEVENSON ON SOCIAL MEDIA!!!
---
Dr. Matthew Stevenson III is the founder, senior leader, and co-laborer, alongside his wife Dr. Kamilah Stevenson, of All Nations Worship Assembly of Chicago, IL. He is also the Apostolic Overseer of The G.A.T.E. Network which presently oversees 60 + churches worldwide.
Facebook: Dr. Matthew L. Stevenson III
Periscope: DrMatthewStevenson
Instagram: Dr.MatthewStevenson
Website: ALLNATIONSWA.COM | YouTube: All Nations Chicago
---