---
The atmosphere buzzed with excitement and expectation. I was standing in the midst of worshippers – men and women who had defeated the odds. These worshippers had been restored by the redemptive love of God. They were Overcomers – living proofs of what the purpose of God prevailing looked like.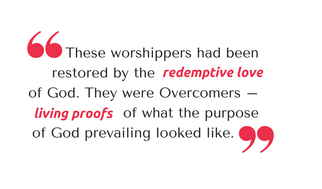 They were Warriors – blueprints for victory, bearing a radical war cry against church as usual. I wasn't amongst spectators. I was amongst family – men and women of God who were determined to exalt the King that had set them free.
The Comeback Kid Conference, held September 16th-17th in Hazelcrest, IL, was unlike any other conference I'd ever been to. The Lord had His way during that gathering. It was an experience marked by love, uniqueness, and an utter crying out for the presence and Glory of the Lord. Although it has been a month since the conference, I am still reveling in the awe and majesty of God that reigned there.
Day 1:
The conference started with a jolt as we were led in prophetic worship by Prophetess Kathy Summers. The tangible liberty present was so beautiful. There was so much joy. The name of the Lord was magnified, as Prophetess Summers worshiped and spoke about the uniqueness of the conference – how there hadn't been anything like it done before. There I stood, blown away at the realization that I was standing in the midst of history being made. I thanked God for bringing me to Chicago and for blessing me to even be a part of this moment in time.
Prophetic worship led to prophetic declarations that unified all attendees under one voice. One such declaration led by Prophetess Michelle J. Miller was simply, "I'm coming back! I'm coming back!" Another wave of liberty manifested as chains were broken and wings were shaken free from past restraints. After an incredible WNBA-like introduction – courtesy of Devon Mays – Prophetess Sophia Ruffin took hold of the mic and began to declare, "I'm a COMEBACK KIIIIIIIIIIIIIIIID!" She said, "Comeback Kids are radical, dangerous, clutch players and rookies….Jesus is the real comeback Kid, and He came back!" She explained that God included the word "kid" in the name of the conference because He said we have to come to Him with child-like faith.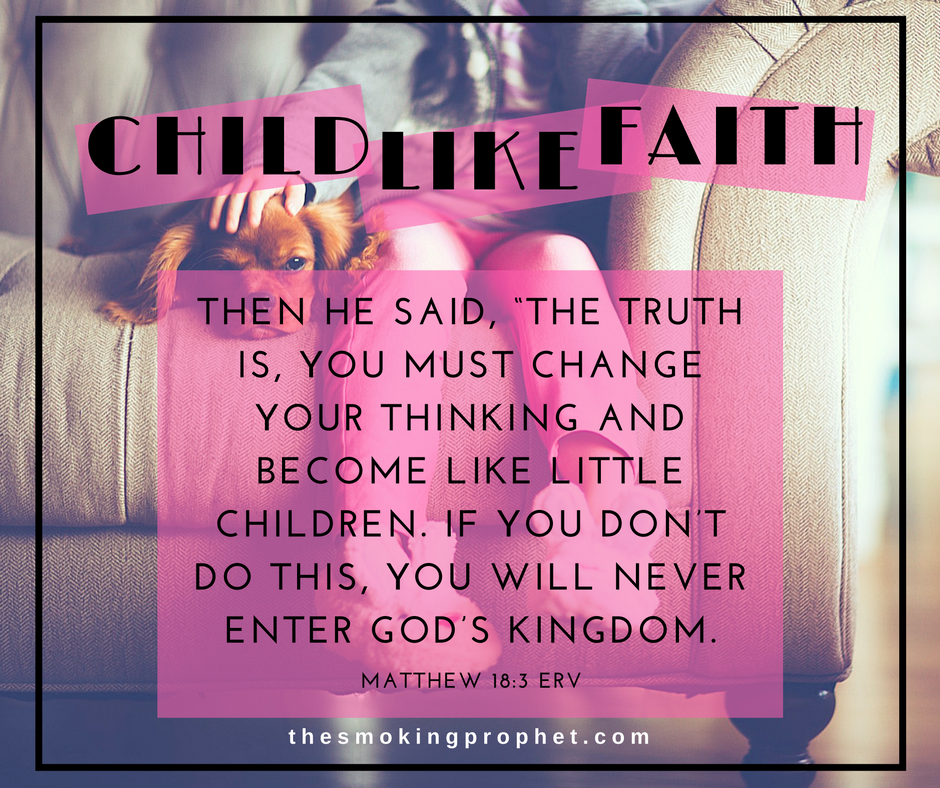 A Child-like Faith
When I heard this, my faith was stirred all the more – one, because that's the Word, and two, because I know that it was upon the back of  a child-like faith that I was carried to Chicago for this conference. I didn't have the extra finances to make the trip, but the Lord favored me when I allowed Him to stretch my faith. I registered for the conference in faith and I watched God lead people to bless me. He prepared and provided transportation along with a place for me to stay. All I had to do was get there and God made sure that I did. The airfare to Chicago dropped $40 the day before the conference. THE DAY BEFORE. Nobody but God could have done that and I am so glad He did.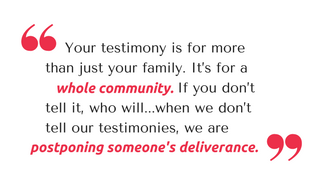 Ruffin went on to minister about the power of your testimony, explaining "Your testimony draws people to Jesus….Your testimony is for more than just your family. It's for a whole community. If you don't tell it, who will?" She admonished that when we don't tell our testimonies, we are postponing someone's deliverance, so we have to tell it.
Day 2:
The second day of the conference was completely framed by worship. The atmosphere was seeded with the exaltation of the Father's name, from the moment intercessory prayer began all the way to the leading of worship by Apostle Lancer Delashment. There was an unprecedented expectation in the room that harmonized with every tear and with every earnest cry for Him. The word that followed was too unlike anything I'd ever experienced. Dr. Veronica Crim yielded to the Spirit of God and allowed Him to minister to us. We learned about and earned three new degrees: Kneeology, Stomachology, and Faceology – three different postures of worship and crying out to God. It was a word that was wrapped in overwhelming demonstration. As the power of God rippled through that house, we were floored – literally – by the weight of His glory. We could do nothing but lie down, face to the floor, and worship Him. Holy Spirit continued to have His way as we were then led in prophetic worship by Dr. Glenda McCullum. She edified, exhorted, and comforted us as she shared the word of the Lord through song and prophetic declaration – Micah 2:13. God reminded us that He is our BREAKER, we have broken free and we are victorious!!!
The Breaker & Deliverer
During this time of release, God manifested Himself as the Breaker and Deliverer as a young lady surrendered her life to the Lord. It was one of the most beautiful things I'd ever witnessed, namely because the Comeback Kids that were praying with her enveloped her in the love of God. They huddled around her – praying, taking her through deliverance, speaking into her life – and they didn't let up until there was breakthrough. God was glorified and the deafening rejoicing that broke loose in that place was an absolute reflection of the rejoicing simultaneously taking place in the heavens!
The conference closed with Dr. Alexis Maston sharing her testimony. As she told her powerful story, she encouraged us to understand:
Our story is a setup.
God heals us as we go.
God is utilizing the uncommon and unchurched.
Consider pain as a privilege (Romans 8:17-18).
Transparency is key. If we come to Him real, He can use that.
Our pain will platform us.
Pride is a poison. It can position us primarily, but later pause our placement.
Humility and obedience are recipes for success.
We should use our success and influence to share and platform others.
Overall, the Comeback Kid Conference was everything amazing. It was a God-ordained gathering chock-full of moments that have etched themselves into my mind as unforgettable. It was a meeting of yielded vessels with one thing in mind: I will exalt the King that set me free.
Please make sure you are at  the next Comeback Kid Conference! You don't want to miss it! It will change your life!
---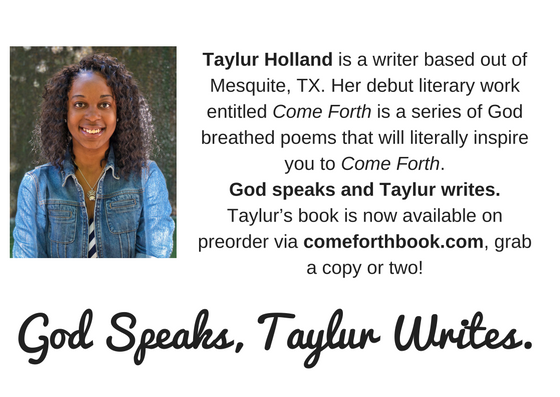 ---
STAY CONNECTED WITH TAYLUR ON SOCIAL MEDIA
---
FACEBOOK: Taylur Holland | The Scribe's Heart
INSTAGRAM: Taylur Holland | The Scribe's Heart
TWITTER: Taylur Holland | The Scribes Heart
PERISCOPE: Taylur With A U
---