---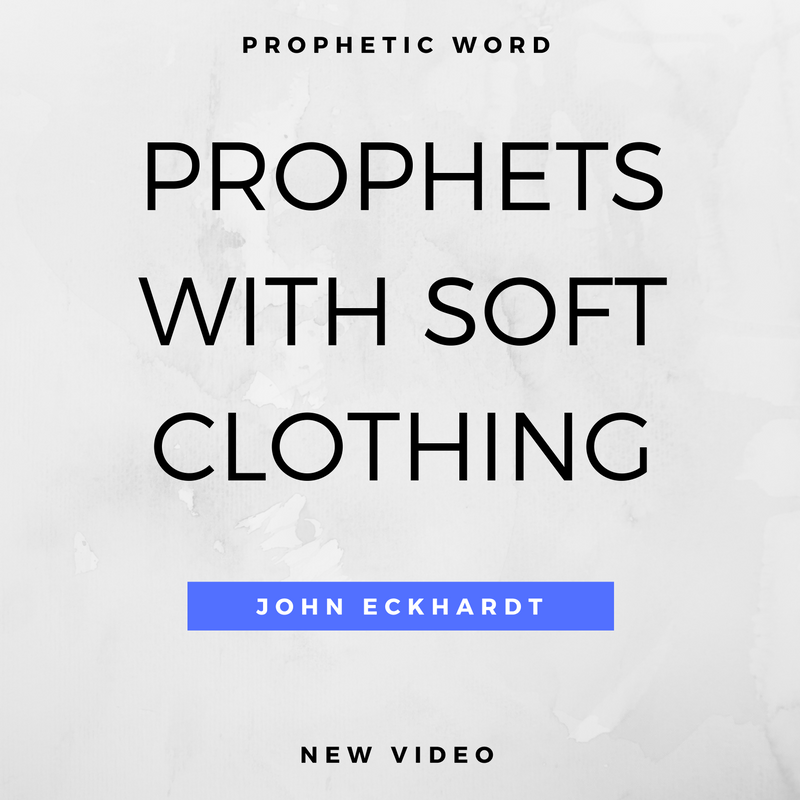 ---
But what went ye out for to see? A man clothed in soft raiment? behold, they that wear soft clothing are in kings' houses.
---
Several months ago, John Eckhardt received a prophetic word for America's churches, while in Nordstrom of all places. He was looking at a typical pair of jeans when he noticed they had a very unusual price tag. The jeans were over $200.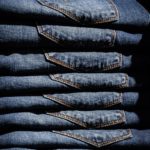 This stuck out to him and within himself, he questioned why they would be so expensive. Upon further examination, he discovered the garment was super soft, in fact, by his own admission they were the softest he'd ever felt. His thoughts were "these are the softest jeans I've felt" and then the Lord spoke:
"When I touched those jeans, the spirit of the Lord spoke to me and said: 'This is the problem in America, everybody wants that which is soft.'"
---
Soft clothing is not a part of the prophetic garment.
The scripture from Matthew 11:8, is Jesus Christ's testimony of John the Baptist. John the Baptist didn't wear soft garments and this speaks not only to the natural climate he lived in but to the spiritual climate He was designed to contend in.
In this message, John Eckhardt elaborates on John the Baptist and Elijah the prophet's garments, as it relates to their personalities. In this message, you will learn, as Eckhardt simply affirms: "If you're going to be prophetic you cannot wear soft clothing – you cannot be soft."
Softness in association with the prophetic can be dangerous.
God intentionally toughens His prophets and prophetic people up, so that they're able to withstand the harsh systems and environments they're driven into. Elijah the prophet had to contend with Jezebel and Ahab. John the Baptist was given a message of repentance. The environments they worked in weren't ideal and their messages weren't soft.
He will intentionally toughen you up so that you're able to give "hard words, strong words, words of correction, words of rebuke," and the like. As John Eckhardt, continuously reinforces in this message, this is not your green light to be mean, judgmental, or harsh. It is simply a prophetic word for the church to exchange the soft garments we've picked up, for the tough mantle God has given us.
This is a call for the body of Christ at large to toughen up.
Evaluate yourself as a prophet. Evaluate yourself as a prophetic voice. Evaluate yourself as one that is God's spokesperson. Are all your prophetic words soft? Is there ever any love laced correction? Is there ever any rebuke?
Whatever it may be, exchange your garments for His, we have work to do.
---

---
When John's followers left, Jesus began talking to the people about John. He said, "What did you people go out to the desert to see? Someone who is weak, like a stem of grass blowing in the wind? Really, what did you expect to see? Someone dressed in fine clothes? Of course not. People who wear fine clothes are all in kings' palaces. So what did you go out to see? A prophet? Yes, John is a prophet. But I tell you, he is more than that.
---
Streamed Live 11.29.16 | Watch Time: 19:00 Minutes
---
John Eckhardt is the overseer of Crusaders Ministries in Chicago, IL, the founder of IMPACT Network, and the spiritual father of many. He is an internationally acclaimed speaker and has ministered in over 70 nations. He is also a very prominent author, with well over 40 books under his writing belt, including best-sellers, "Prayers that Rout Demons" and "Prayers that Break Curses."
"Destroying the Spirit of Rejection" is Eckhardt's latest work. This subject couldn't be any more universal because we've all experienced the heinous sting of rejection, either as the accuser or the abuser. This subject also couldn't be more prevalent to the body of Christ because many are living with the unhealed scars of rejection and wounding others. Lastly, this subject couldn't be more timely, because rejection divides and the church can no longer afford to be divided due to rejection issues.  
The world needs us.
Click here to purchase the book. 
---
CONNECT WITH JOHN ECKHARDT ON SOCIAL MEDIA
---
Facebook: Apostle John Eckhardt | John Eckhardt
Twitter: MarriedToWanda
Periscope: SentApostle1
Instagram: SentApostle1
---
CONNECT WITH JOHN ECKHARDT MINISTRIES' ONLINE
---
---
Photo Credit: Pixabay
---