---

---
2017 I Marry My DREAM
The beginning of the relationship was a bit rocky at first, for you didn't realize your purpose and what God was trying to birth.

You would show interest but then break up again, not sure if this was really your purpose or even where to begin.

But I never gave up on you I still continued to speak, you would reconnect when you were tired and your soul was very weak.

You would allow me to rekindle the fire in your heart, you allowed it to grow stronger and even release a spark.


You began to change your vision and understand my purpose for you, you allowed me to share more and more of Gods plan which is true.


Today we've grown stronger than we ever have before, and this was His timing and necessary for this door.


Your bridesmaids are faith and patience, your groomsmen are strength and peace, as we join in this union your joy will not waiver or cease.


Prepare to walk down the aisle of a life you've never seen, as you join with me Destiny and in 2017 marry your DREAM!!!
---
This content was reposted with permission from MaShani Allen.
---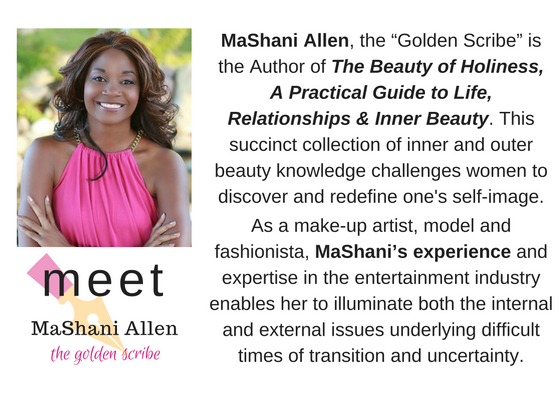 ---
CONNECT WITH MASHANI ON SOCIAL MEDIA
---
Facebook: MaShani Allen
Instagram: MaShaniAllen
Periscope: MaShani Allen
Twitter: @MaShaniAllen
---
Did you enjoy this poem? Do you like prophetic poetry? If so, you should know that MaShani writes personalized prophetic poetry for weddings, birthdays, memorial services, and special occasions. Email MaShani directly at mashani.allen@gmail.com for more information and/or to request services.

---