It's the fall season, and many stores have fall merchandise on display. With that comes the usual Halloween decorations and costumes, complete with aisles chocked full of jack-o-lanterns, witches, and vampires.
For years, I'd allowed my now 16-year-old daughter Janelle to celebrate Halloween and what I believed were safe Halloween alternatives. She'd gone to fall festivals, trunk-or-treating, exchanged candy at school and dressed in "fun" costumes.
Then something changed. God pulled me from the grips of hell, and I stopped participating in activities that promoted darkness. This, however, didn't close the demonic doors I'd opened.


Around Halloween last year God reminded me of a strange picture taken of Janelle from August 2013. We were in Jamaica when her father took two photos of us, one after the other. While I look the same in both, she does not. She looks very creepy. Though this look was different, I didn't think much of it, because Janelle frequently makes funny faces in pictures.
Looking at the image with a new set of eyes, I understood that I was looking at a demon that afflicted my child because of my doing.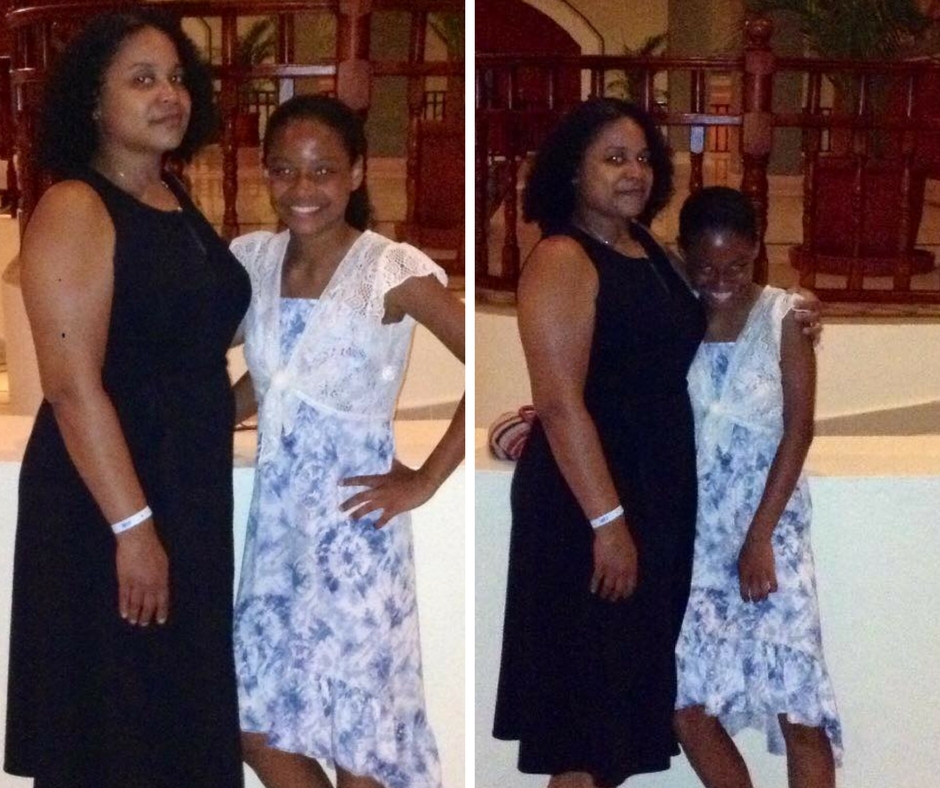 I immediately prayed and asked God for forgiveness. I repented for every Halloween event I'd joined in and for allowing Janelle, along with my sons, to participate. Shortly after praying I went to sleep only to wake drenched in sweat and to a horrific stench. To this day, I've never smelled something so horrible. It was like really bad rotten eggs.
Thinking the thermostat was the source of the smell and the reason for my sweating, I got out of bed to go downstairs and turn it down. Before I even made it down the stairs, the smell had completely gone away and I found the thermostat undisturbed. I returned to bed and quickly went back to sleep. It was precisely 2 am.
The next morning, while driving Janelle to school she asked me if I'd went downstairs at 2 am. I'd actually forgotten that I had. She went on to say that while she slept, she could feel something weighty coming out of her body but could not "wake up." She'd heard me on the stairs before feeling whatever it was had completely left her. She said, "Ma, I believe it was a demon or demons that left my body. I thanked Jesus, and I fell back asleep."
At that time, I didn't tell her about the picture, what I'd repented of or had prayed about, but I did thank God for rescuing her from demonic oppression.

On the evening of August 14th, as Janelle and I talked about "stuff," we got on the topic of Halloween. I expressed how God had really been ministering to me about it recently. I also shared with her what I could now see in the pictures and my side of the story from the night she felt the "heaviness" leave her. I told her that for the past few days, I felt God wanted me to share our testimony, but that I wouldn't share what she went through unless she permitted me. Before I finished speaking Janelle told me to open my mouth and share it ALL – pictures included.

Though I'd never do anything purposely to harm my children, I put them in harm's way because I was ignorant. I'd basically invited the devil to come right in because I didn't know God or have an understanding of His principles! I learned from our experience that my ignorance doesn't prevent demonic affliction.
Do not celebrate Halloween and do not allow your children to celebrate Halloween. Do not compromise by trying to figure out how you can 'safely' participate because there is no such thing.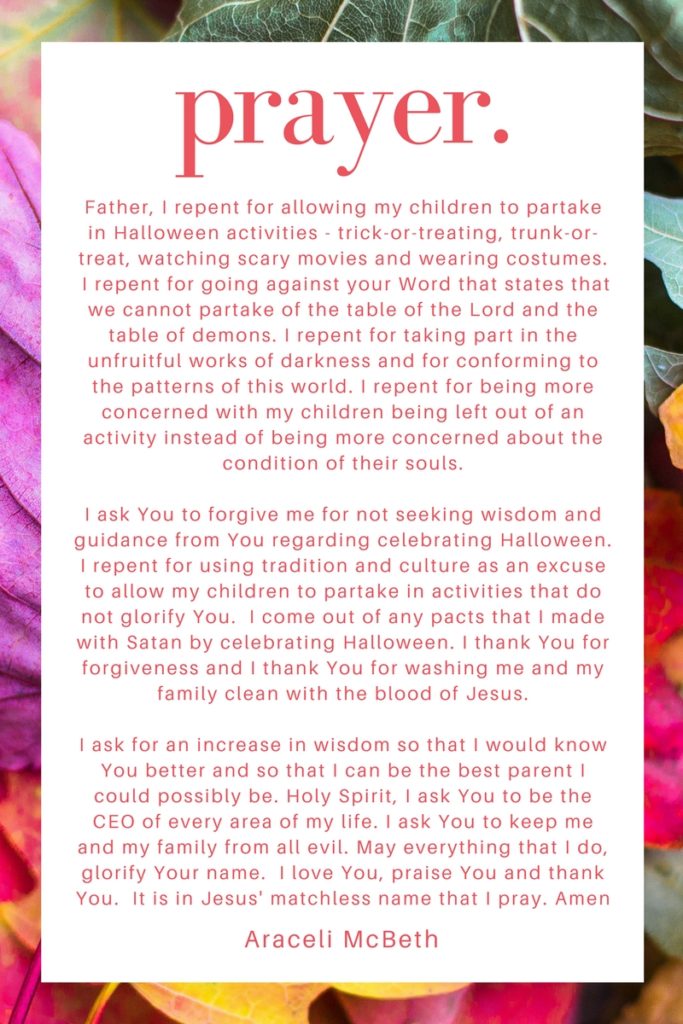 This content was reposted with the permission of Araceli McBeth.
---

Araceli McBeth is a mother, sister, daughter, friend, and child of God with a heart for inner-city and underserved populations. She is an avid reader and writer. She also enjoys spending time exploring nature, storytelling, and gardening.
Araceli co-owns Royal Teez, a home-based t-shirt company, with her teenage daughter Janelle.
---
---